My cock would be perpetually hard for those beautiful twins.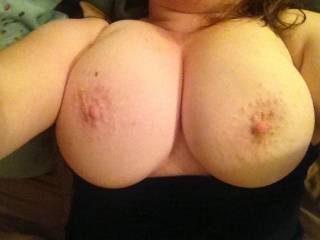 I would love to slide my rock hard cock between those great natrual beauties. Gosh, yes! My cock between them, while my hands squeezes them together. Xxx. Hell yes. Would you lick and suck my ... read more
Thats exactly what i give my husband, lets get together mmmmmm.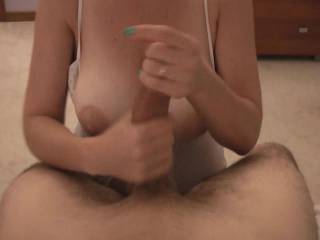 Seriously, the combination of her huge tits, your fat hard cock, and her green painted nails makes this one of the best vids I've ever seen. WHERE is that cumshot, I'm drooling! :) ~Sarah. ... read more